Acushnet Holdings Corp. ("Acushnet") has filed a registration statement with the U.S. Securities and Exchange Commission for a proposed
initial public offering of its common stock. The total number of shares to be offered and the price range for the proposed offering have not yet been determined. Acushnet intends to apply to list the common stock under the symbol "GOLF."
For the year ending December 31, 2015, Acushnet's new sales were $1,503.0 million, a decrease of 2.3% from the prior year and the adjusted EBITDA was $214.7 million. On a constant currency basis, net sales would have increased by $54.1 million or 3.5% versus the prior year, the company reported. Titleist golf ball sales were 36% of 2015 net sales, while golf clubs represented 26%. FootJoy was 28% of 2015's net sales and Titleist gear was 9%. It posted a loss of $966,000 in 2015, compared to a profit of $21.6 million in 2014.
For the first quarter ending March 31, 2016, net sales were $442.8 million and the adjusted EBITDA was $80.8 million. This compares to a first quarter 2015 of net sales $416.3 million and adjusted EDITDA of $70.4 million. Acushnet also reported 2016 first quarter net income of $26.2 million compared to $16.4 million in 2015.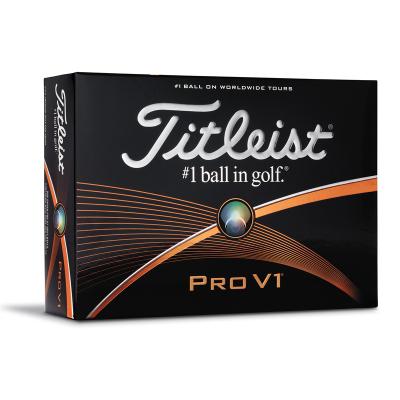 The company believes that the worldwide market for golf equipment and golf apparel is approximately $12 billion at retail. The three largest markets are the United States, Japan and South Korea. Approximately 86% of Acushnet's 2015 net sales were generated in the United States, Japan, South Korea, United Kingdom and Canada. The company has 31,000 accounts in 46 countries where direct sales coverage exists. It services 90 countries in total and spent $46 million on research and development in 2015. It has received over 400 golf ball utility patents from 2011-2015. The company employs over 5,244 associates worldwide with over 50% having been with it ten years or more.
For the period 2011-2015 Acushnet has generated a strong financial performance. Net sales increased from $1.336 billion in 2011 to $1.503 billion in 2015, representing a compound annual growth rate of 3% (6% in constant currency). During this period, the EBITDA increased from $138 million to $215 million representing a compound annual growth rate of 12%.
In 2015, Acushnet had $60.3 million of interest expense. The amount represents interest on the company's Convertible Notes, bonds with common stock warrants, secured floating notes, senior term loan facility and capital lease obligations. In 2016, it entered into a new credit agreement which allows it to retire all past debt obligations and to finance one time payments associated outstanding equity appreciation rights. The new credit facility provides for (a) a new $375 million term loan A, (b) a new $275 million multi currency revolving agreement and (c) a new delayed draw $100 million term loan A facility.
Current ownership as of July 2016, after Fila Korea converts all outstanding stock warrants, will be Fila Korea 33.1%, Consortium Investors led by Mirae Asset 66.5% and Management 0.4%. It has been previously reported that Fila Korea is a long and hold investor while the Consortium Investors are planning to fully redeem their current position via the initial public offering.
J.P. Morgan and Morgan Stanley are acting as lead managers and as representatives of the underwriters.